Well done, you made it to December, the 'most wonderful time of the year'. You have conquered all the obstacles and hurdles thrown at you by 2020, and now it is time to welcome in the new year. It is not the Christmas that anyone had planned for or wanted, and the constant change in restrictions is hard to keep up with. This year has been an opportunity to slow down, to realign and to see what really matters. Instead of life going at 100mph, time has been taken to appreciate the little things, to see joy where you didn't see it before, to help those who need it most. As often as it is said, everyone is in this together.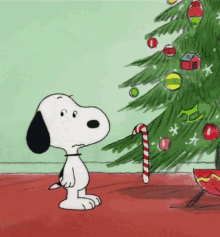 Loneliness at Christmas is particularly hard. This year it has been forced upon many people, but it is important to remember that this will not last forever (hopefully), and your safety is so important. So, we have complied a list of things to help you see this Christmas in a more positive light.
Accept the things you cannot change. These are nationwide restrictions; some even happening all across the world. Acknowledge your disappointment and sadness but remember, you are not the only one feeling this way. Try not to suppress your feelings of sadness but also don't let them overcome you.
Take time for yourself. Practice self-care, take a long bath with a facemask and candles, or go for a long walk to clear your head and enjoy the winter days. Expand your knowledge by reading a book or listening to an informative podcast on a subject you want to learn more about. Learn a new skill, a language, the possibilities are endless. These will act as a distraction from being lonely and will also make you feel accomplished throughout the process.
Traditions can be set aside this year. If you are feeling overwhelmed with the idea of cooking a turkey for the first time, and you actually don't even enjoy it – don't! Make this year one to remember by having your favourite dinner instead. Or take the time to make something you have never made before, no better time to start experimenting in the kitchen!
If you have food on the table and you are in a warm house, although perhaps by yourself, practise gratitude. Being grateful for things that you do have instead of focusing on what you don't will help you to appreciate it more. Concentrate on the positives.
Celebrate online. If you cannot leave the house to spend time with family or friends, jump online! Zoom is not dead yet. Take the time to make a personalised quiz, or even just catch up with those you cannot see over the holidays. This way you can still have fun and you will be protecting everyone's health – an added bonus!
Start a new series or have a movie marathon. You could watch the Harry Potter movies, endless Christmas movies, or watch every episode of friends from start to finish. This will definitely keep you occupied for some time!
Even if you do not celebrate Christmas but are feeling particularly lonely in the winter months, these tips can still applied
From our team we wish you a Merry Christmas and a Happy New Year, stay safe.
This Christmas, in the UK, if you need to talk to someone the amazing Shout Volunteers will listen and support you through this difficult period. Simply reach out, by texting SHOUT to 85258.